From destruction into hope:
a quest to fight snare poaching by re-inventing the use of the snares

Life is full of surprises, and as a famous character in the Forest Gump movie said : "Life is like a box of chocolates. You never know what you're gonna get."
We can all agree that 2020 has not been the best box of Chocolates … and the taste of Covid-19 is definitely not the best one.
The impact that this virus has on the whole world is almost unreal, like if the whole planet just stopped breathing for almost half the year now.
On the other side, we can feel that Nature is taking advantage of this break. Some animals have been seen in places where they have never been seen before. The quality of the air, the silence, the birds calls… so many aspects of the power of  Nature is being highlighted since then, and some are even re-discovering how good it feels to see Nature so « Happy ».
On my side, I have to say, I am quite lucky as, living in the African bush, surrounded by wild animals, I can feel this peaceful atmosphere every day and most important even before Covid-19.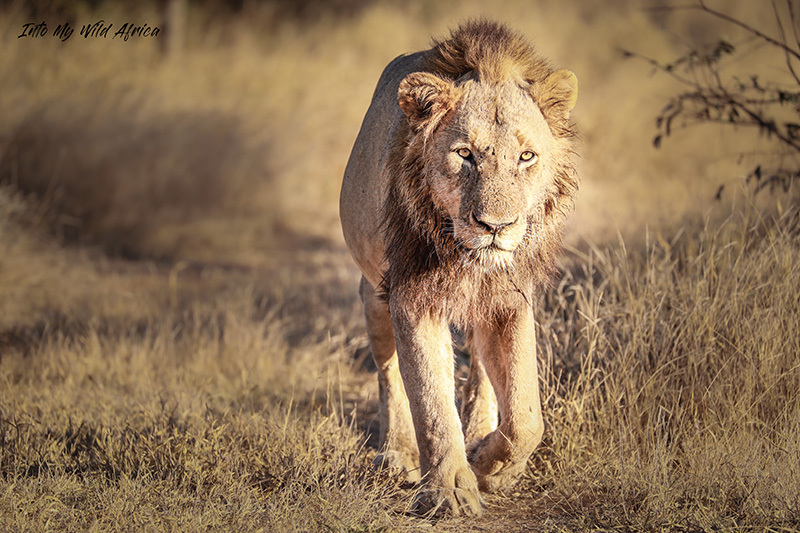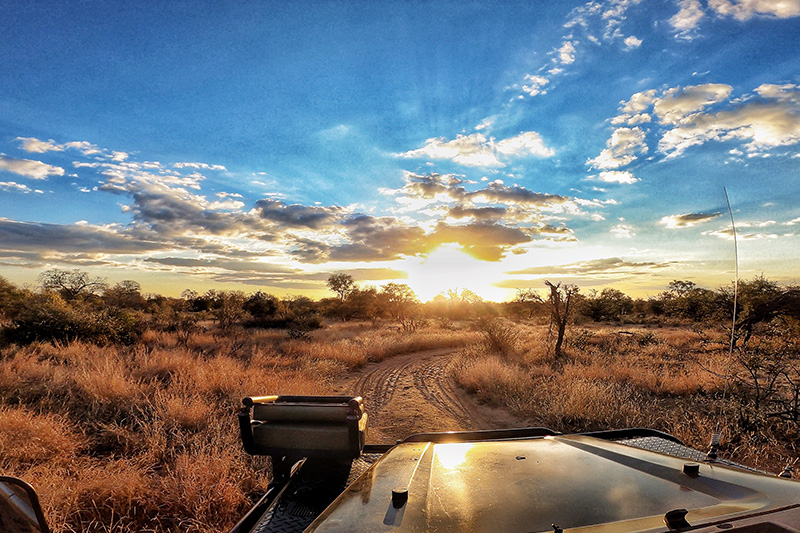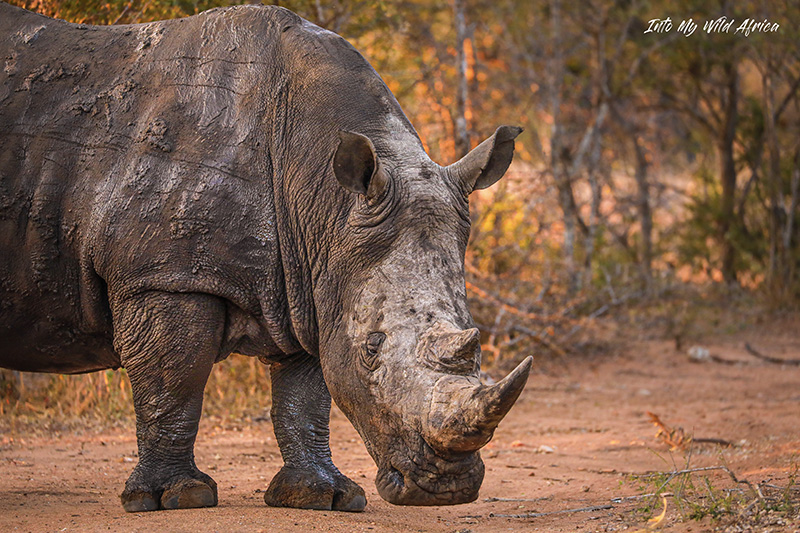 What about here in South Africa?
This virus has hit the country very hard, as with the lockdown, lots of  people have lost their jobs, and if I focus on my area especially, where I am surrounded by Natural Reserves and wildlife, its even worse as the whole safari industry is closed at the moment.
The safari industry, when working, also provides funds to finance anti poaching units. But now, who is protecting the wildlife and making sure poachers will not succeed in their illegal hunt?
You can imagine the issues we are facing (on top of the job losses, and the people who struggle to survive) with no guests in the private nature reserves, no fees to finance the anti poaching units and more and more poor people struggling to get food: snare poaching is logically increasing and are affecting all kinds of animals from Impala (antelopes) to Elephant and even Rhinos.
Some of you might ask yourself: but what is snare poaching?
Snare poaching is a way for poachers to illegally catch animals by putting snare traps out in the bush. These traps are set along a well used animal path that leads to a water source such as a river or dam. These traps are not targeted at specifc species and will capture and kill any animal that comes along the path.
Poachers that have set these snares, come and check their traps regularly to collect whatever they have caught.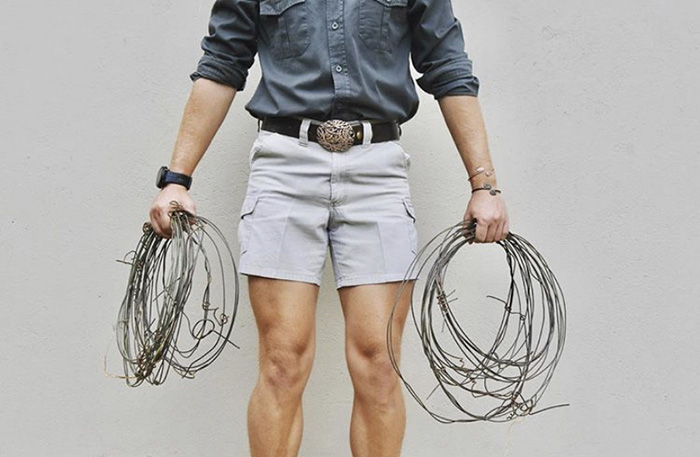 Some animals manage to escape the snare, but often succumb to the injury it leaves.
Without human intervention and medical ressources, these animals die a slow and painful death.
Here are some examples of animals being caught, and being rescued and treated thanks to the project I am about to tell you.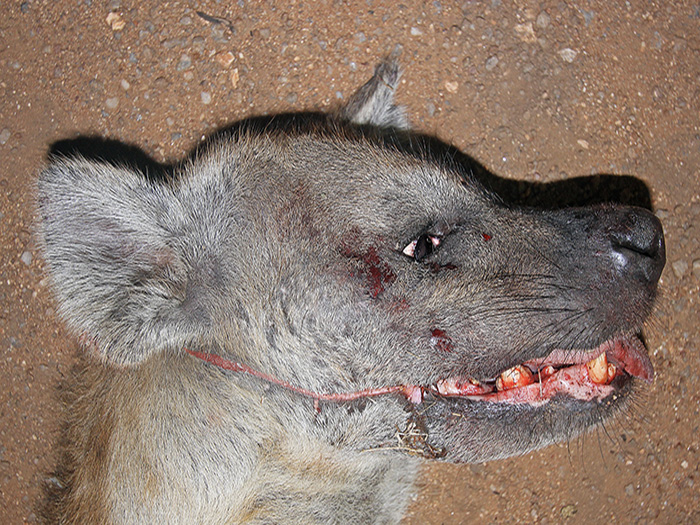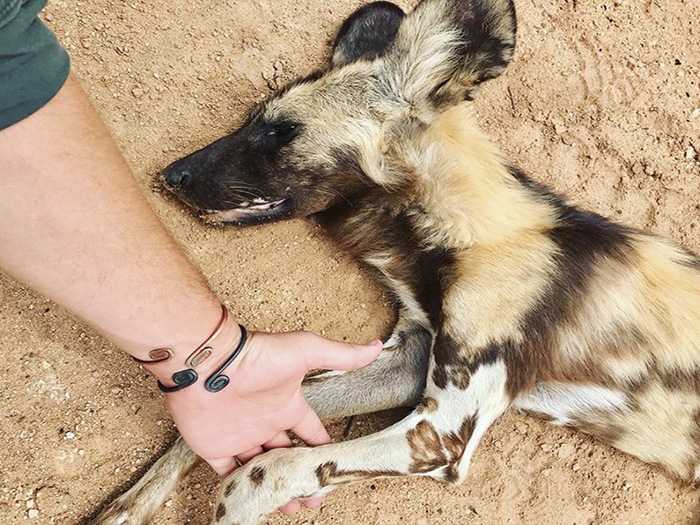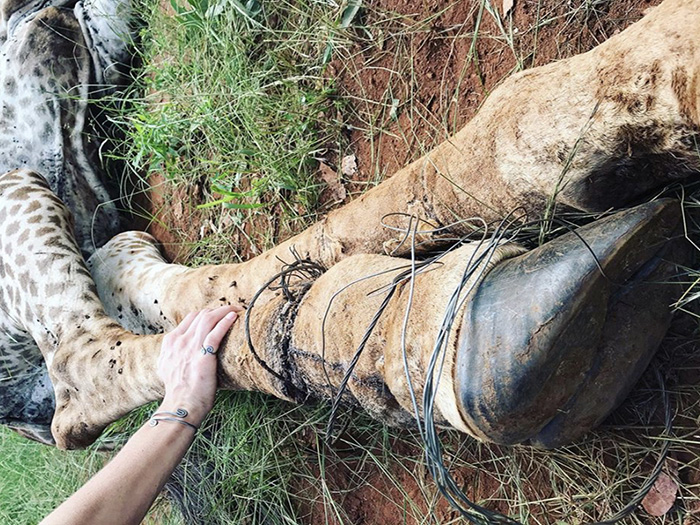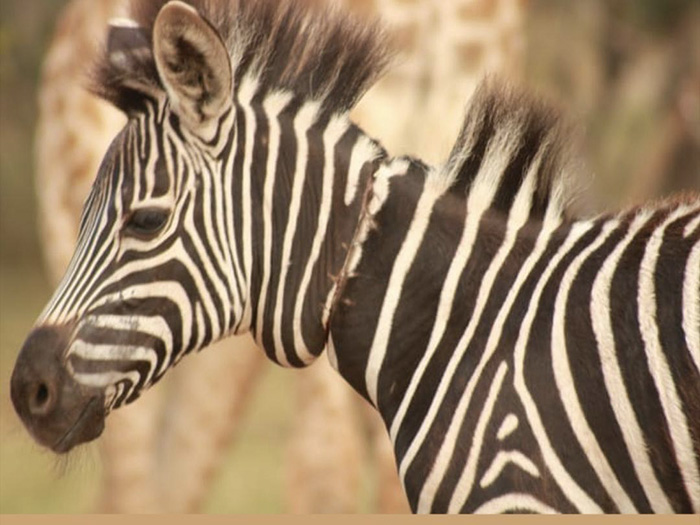 So what we can we do then?
How can we save those injured animals? How can we decrease the number of snares?

This is the questions I was asking a few weeks ago to a member of the NGO team I was helping on an elephant collar intervention, as we came across an elephant with a big hole in his trunk, done by snares, unfortunately.
This elephant managed to survive but we can easily imagine how painful it has been for him.
An inspiring real story around an inspiring woman and her brother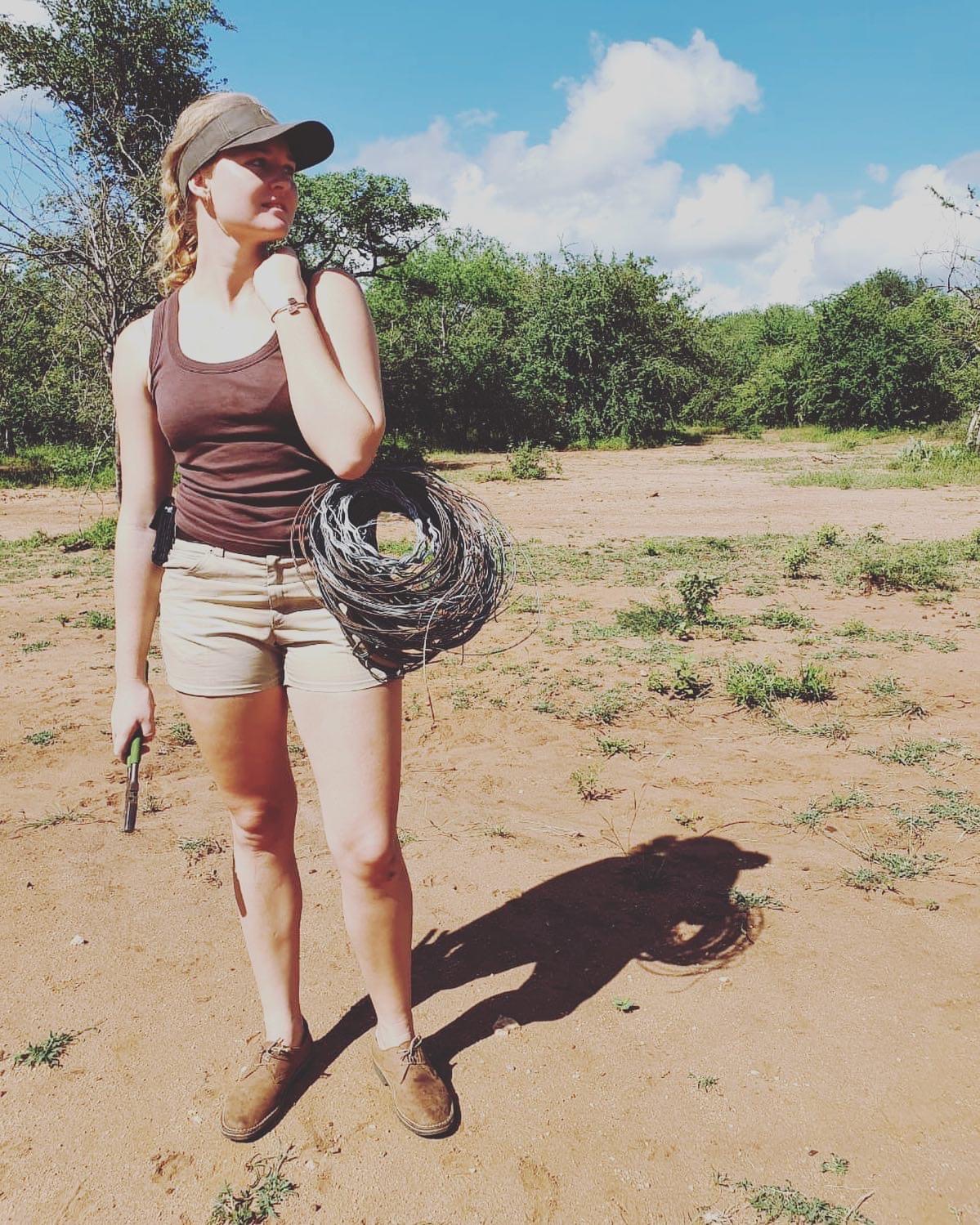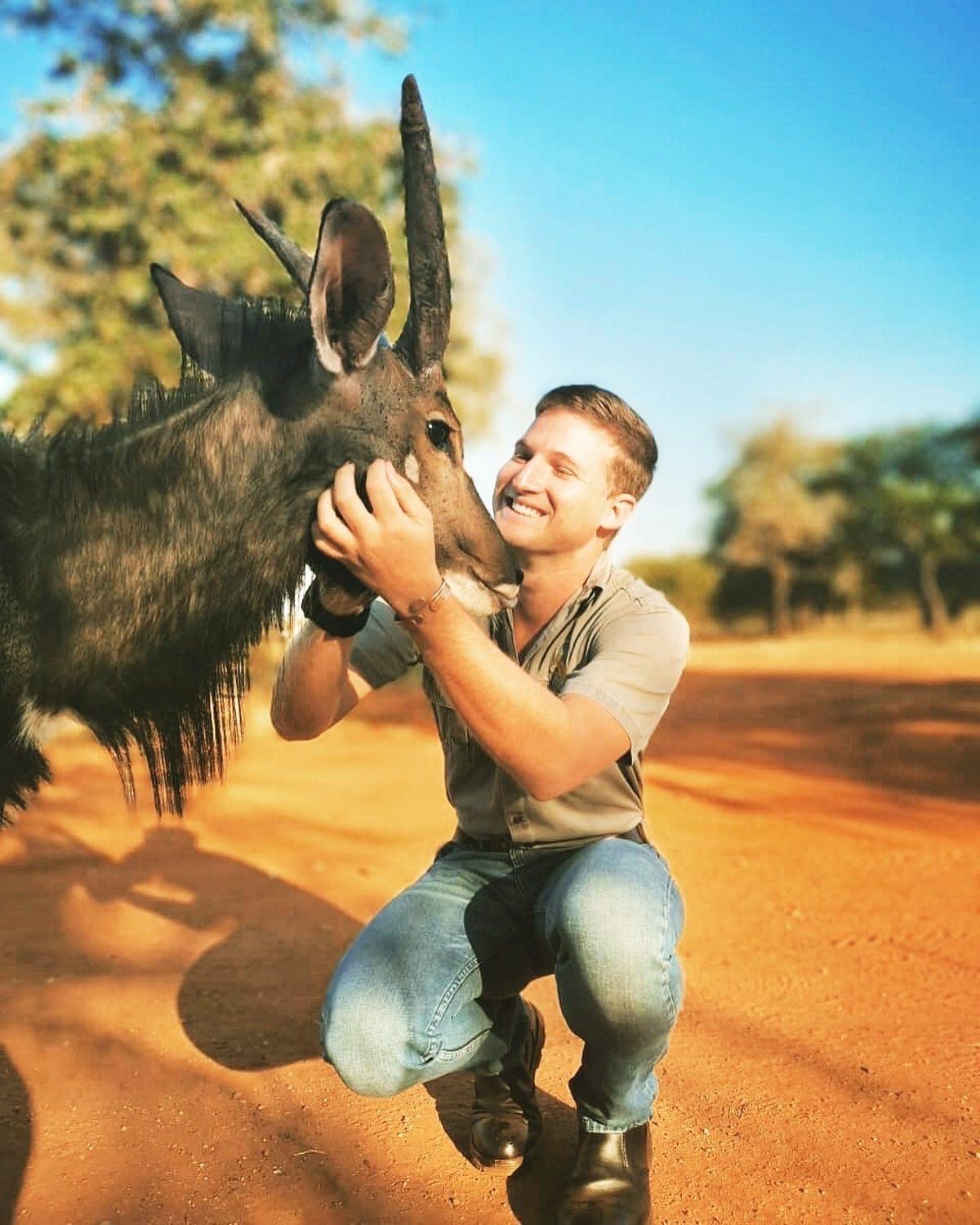 This is when I got to know about the incredible story of a a young woman who decided to fight against snare poaching by creating awareness and transforming snares into beautiful jewelry to help save our precious wildlife.
I would like to introduce you to this woman and share with you the project she created last year with her brother.
Collecting snares and transforming this destructive tool into wonderful items made from 100% snares.
They are also financing the treatment of injured animals being caught by snares. They believe that every animal deserves a second chance no matter the species or endangered status.
To pay a Veterinarian for the treatment, sometimes hire a helicopter to spot the animal..there can be a lot of finances needed to help an animal.
Such a simple idea, from destruction into hope…
So I decided to meet this girl, as I have always been inspired by these  kinds of people. I would love for you to discover her too, through this interview I did with her a couple of days ago.
Her name is Lilly Otto and she is going to tell us everything we want to know about Down2the Wire, a wonderful project that I will definitely support!!
Who is Down2the Wire?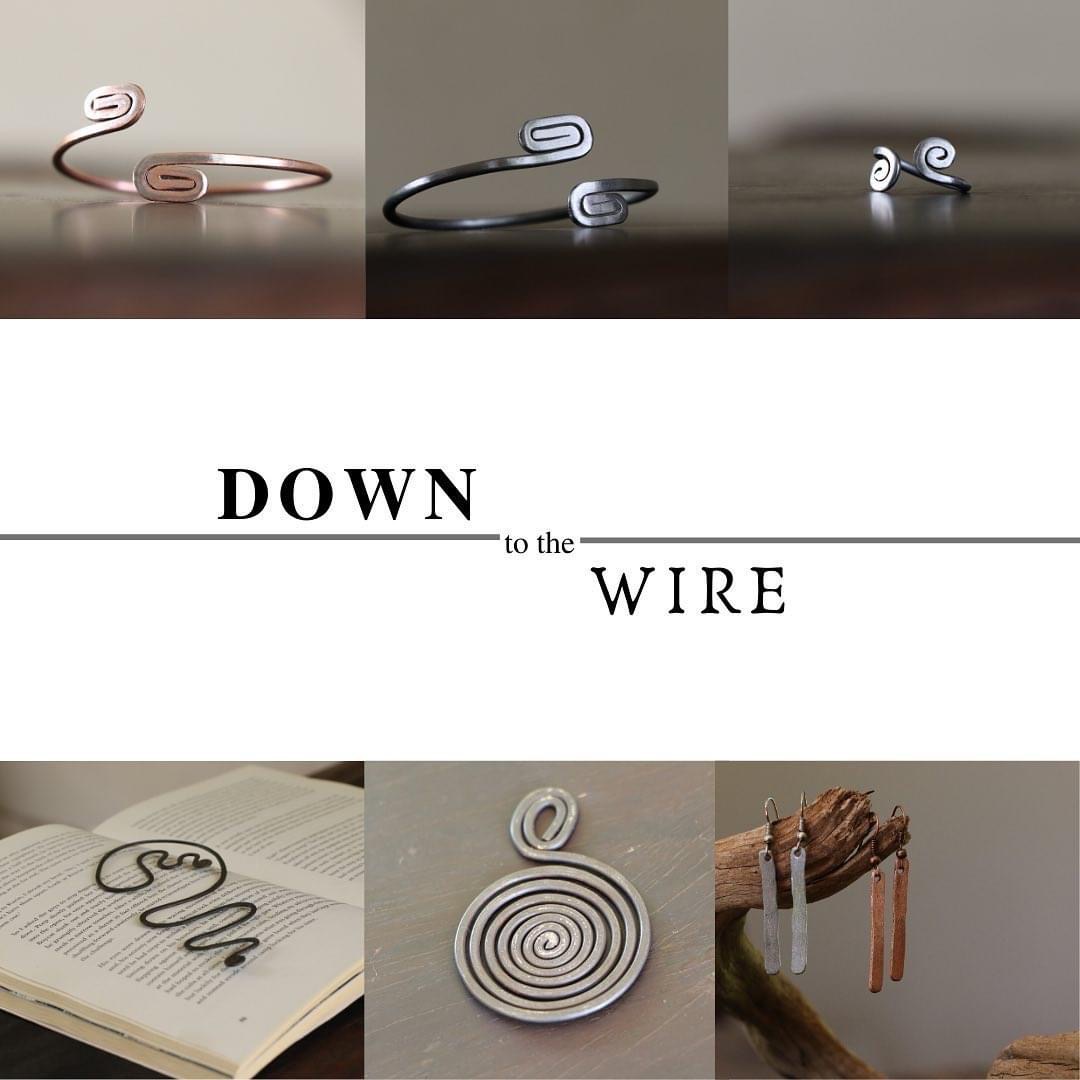 Down2the wire is a small company trying to make a difference where we can. We believe a little goes a long way. The project is designed to create awareness on the topic of snare poaching. To educate where we can and conserve what we can.
The funds that we raise, goes towards the treatment and rehabilitation of animals affected by snaring.
We participate in large and small snare sweeps with locals to get communities actively involved in the removal of snares from wildlife areas.
How did you get the idea of creating Down2the wire?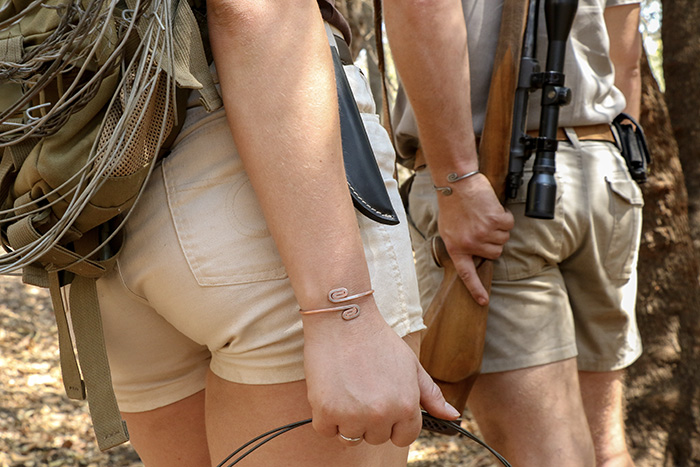 Snare poaching has been an ongoing struggle, not just for Africa, but for the entire world. Yet it does not get enough recognition. We wanted to educate and make a difference in conservation and especially where people are unaware of the truth.
We were blessed to grow up in the African bush, and it has driven our passion for wildlife conservation.
What products are you offering?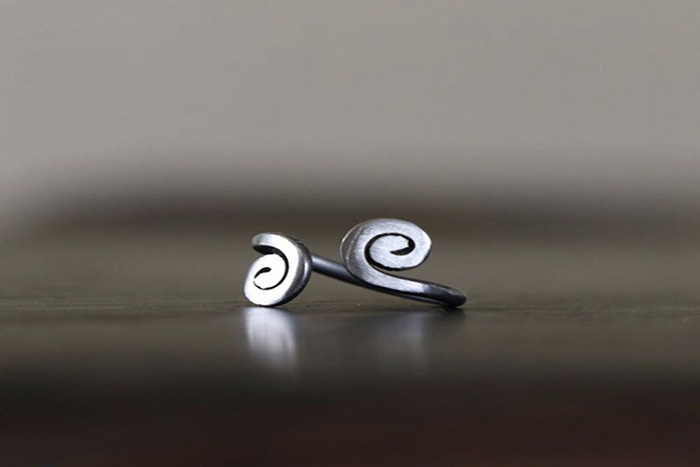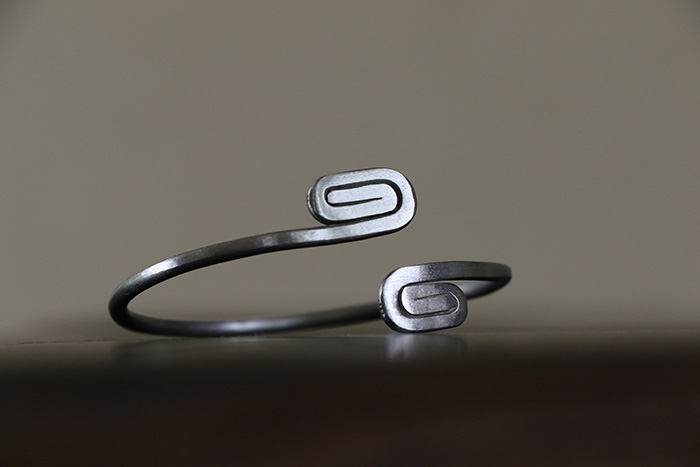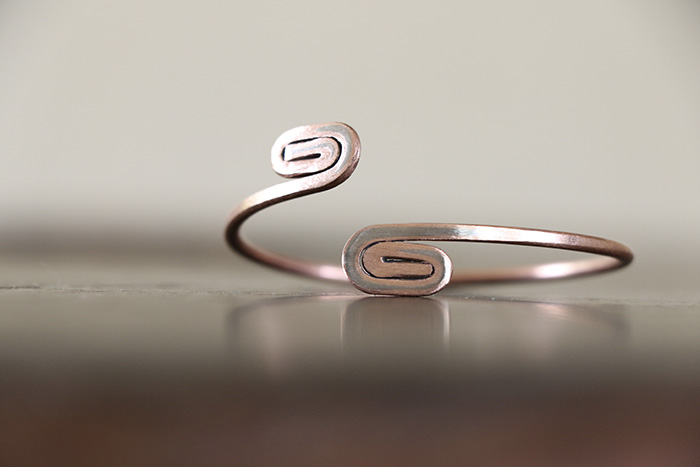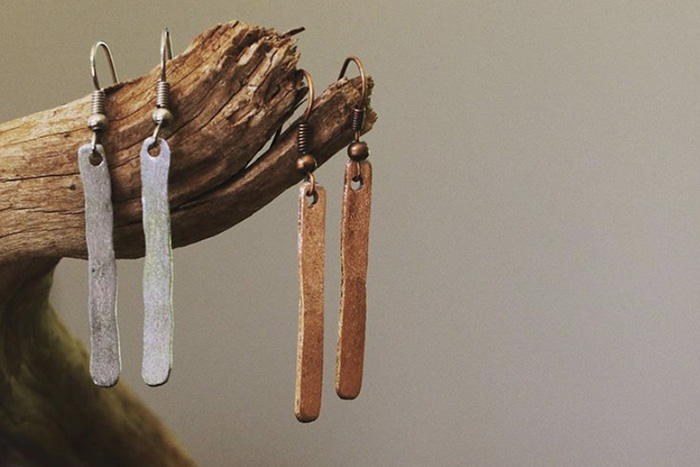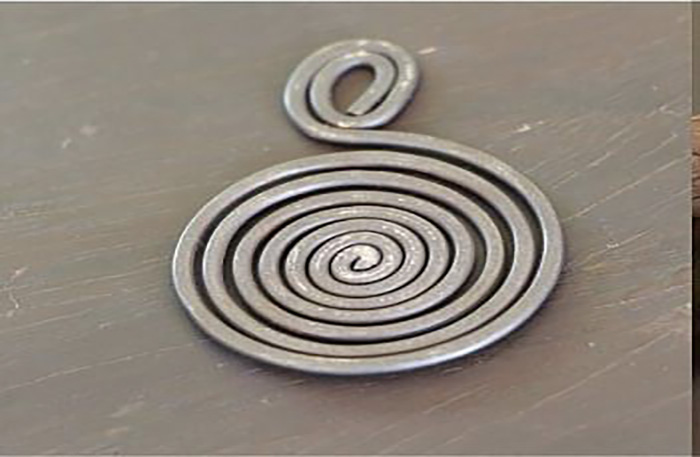 We wanted our products to be accessible for everyone and easy to wear, for both men and women.
So we decided to create a short range of products with 5 main references: a bracelet (in silver and copper), a ring, earrings, bookmark and a pendant.
They are all easy to wear and unisex (except for the earrings).
You can find all of them on our website   http://www.down2thewire.org   
Can you describe for us, the whole process of creation and how long it takes you?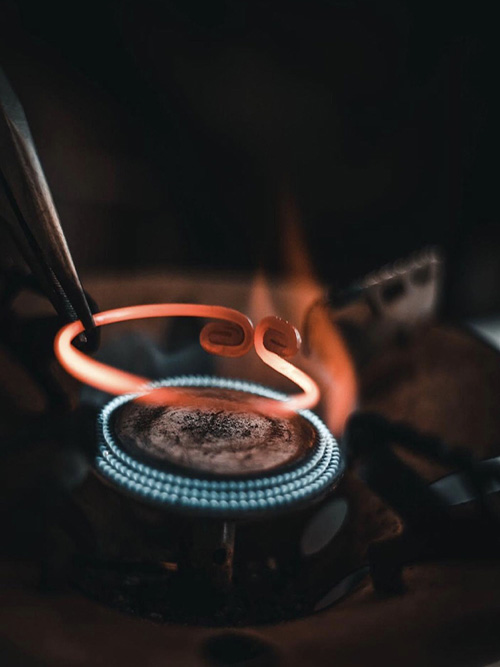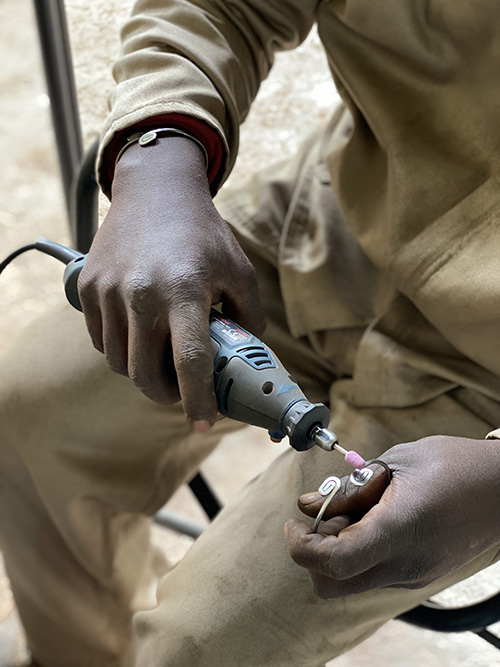 A lot of work goes into creating handcrafted product. With many different processes such as working each individual snare into a straight clean piece of wire or cable. Bending loops & tempering wire.  It can easily take up to an hour to produce a single product.
Concretely how much quantity of wire do you need to be able to produce on a regular basis?

We can produce about 4 or 5 products from a single snare. Over the last 6 months we have reworked 1.2 km worth of snares into various products ranging from earrings and rings to bangles and bookmarks.
I guess you have a lot of stories around the origin of your wire,
coming sometimes from animals who have been trapped in it, can you share one with us?

We have quite a few stories to tell, but one that stands out was a waterbuck that had broken free from a snare but unfortunately the snare was still really tight around its mouth, preventing him from eating or drinking.
I remember it being an incredibly hot day and the waterbuck had no way of drinking. Out of pure desperation the waterbuck walked into the middle of the dam to try and cool off in the water. That is where we found him. The D2tW team managed to remove the snare and immediately the waterbuck started to drink. It was a very special moment to witness and something I won't ever forget.
How do you find your material, who is providing you?
How much of this wire actually came from poaching trap?

100% of our products are made from snares, snares that that were made and put up with the intention of killing.
We get sponsored a lot of snares from surrounding wildlife areas as well as collect our own snares on snare sweeps.
Have you seen any changes since Covid 19 and since the lockdown?
Do you feel there is more poaching for meat and so more trap found on the ground in the farms?

The nationwide lockdown has not stopped the poaching at all. The number of animals affected by snares has increased and the number of snares removed during bush sweeps over this period has increased.
We have been working with extremely dedicated individuals to treat a few hyenas that have been affected by snares during the lockdown. Not only are there poachers after bush meat, but we assume the poachers were after carnivores for the traditional medicine trade.
What was the most difficult obstacle you had to face when you decided to create Down2thewire?

Starting off we had quite a few issues with the actual craftsmanship of the product as this was a new venture for all of us and none of us had any experience in steelwork or jewellery making. But, we all rose to the challenge and payed our school fess along the way. Obstacles pop up every now and again, but with a team of dedicated individuals we take on the challenge and make it work.
Something you are very proud of linked with Down2thewire?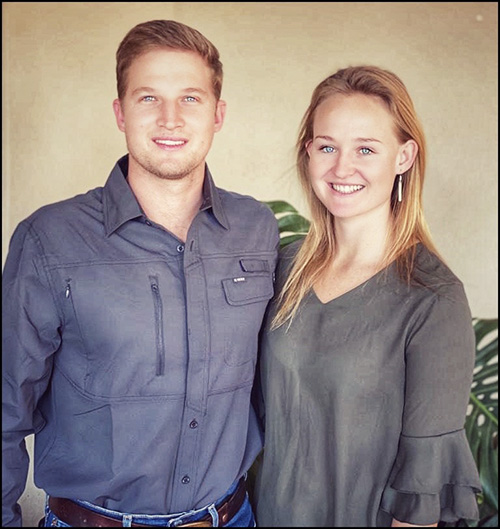 The fact that a small project like D2tW can truly make a difference for wildlife.
Finally, How can we help you?

Exposure of the brand is crucial to expand and creating awareness. Any form of exposure would be sincerely appreciated.
By raising awareness, we can educate more people on this matter.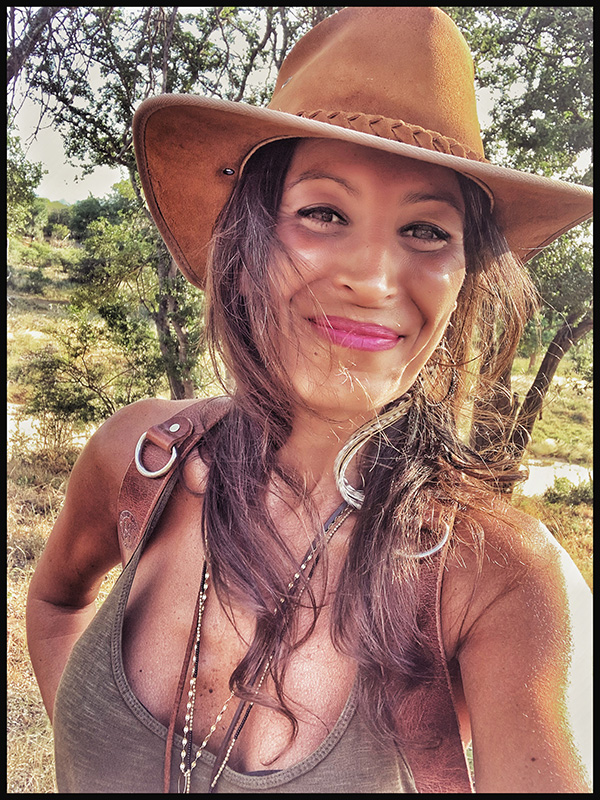 Thank you so much Lilly for your time and again really well done with your project.
I really do think that inspirational people like her should be highlighted, so if you want to support their actions, just spread the words and show what they are doing in the field.
Perhaps part of your bracelet or ring or bookmarks bought at Down2the Wire, will help treat an injured wild dog or a giraffe or any other animal…