INTO MY WILD AFRICA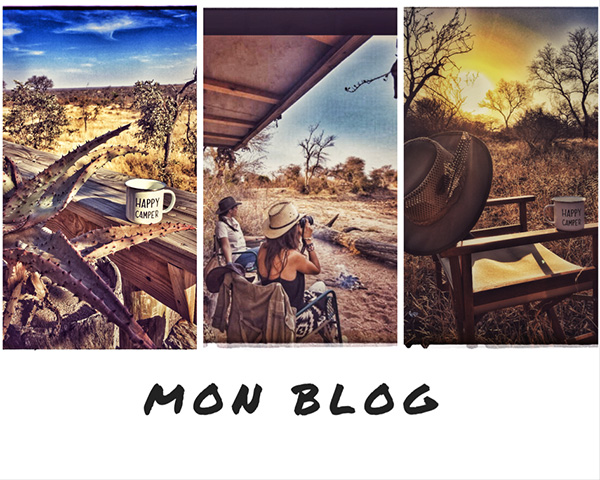 "Welcome to my Blog!"

Can't wait to share with you
some of my adventures in Africa,
See you soon!


Aïda
Have a seat, grab a nice coffee or tea
and enjoy the posts..

Life is full of surprises, and as a famous character in the Forest Gump movie said : "Life is like a box of chocolates. You never know what you're gonna get." We can all agree that 2020 has not been the best box of Chocolates … and the taste…
A brown ranger hat, on the head, a feather in one of the ear, lips covered by a mat pink fuchsia colour, and passionate by all that can be linked with the African bush and the wildlife - you just got to know me now! Among all…
When your passion takes over If one day, I would have been told that I will quit a job with a very healthy salary among one of the biggest worldwide company in the luxury and cosmetic industry for a life in the middle of the African bush……
Follow my adventures on Instagram
Looking for some safaris adventures?
You are dreaming about a safari in South Africa? Dont loose your time anymore and contact me
to discuss about it and create your dream safari right now! Let me show you the beauties of South Africa and let me offer you a once of a life time experience!
CONTACT ME