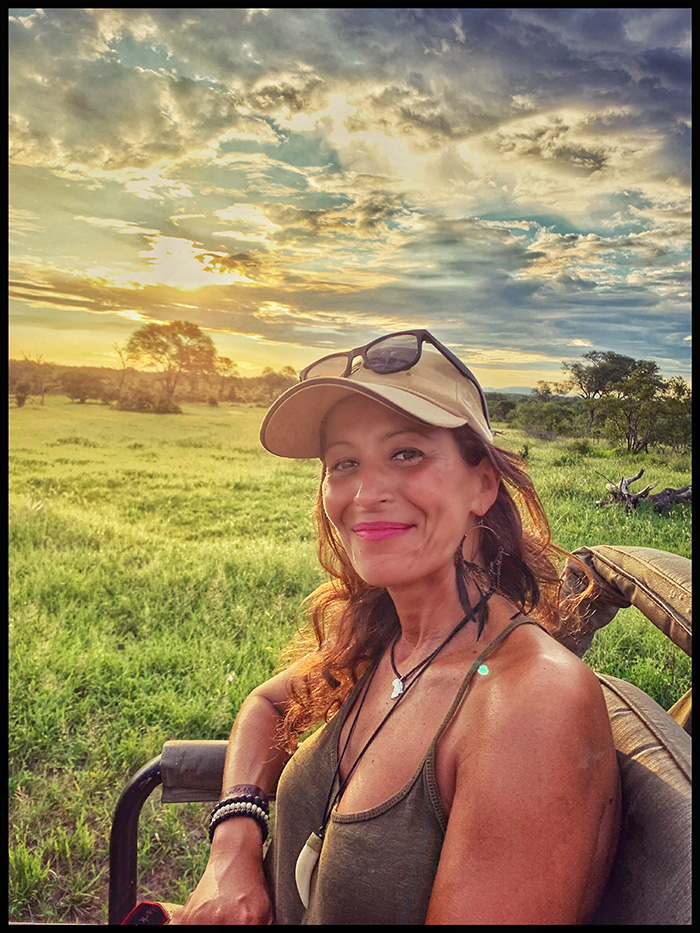 When your passion takes over
If one day, I would have been told that I will quit a job with a very healthy salary among one of the biggest worldwide company in the luxury and cosmetic industry for a life in the middle of the African bush… I would have first maybe not believe it.
But this is exactly what I did, after 10 years spent in a company that attract so many people out there. And for what?
For living one of my dream: living in the middle of the bush, among the heart of nature and the African wildlife, to offers private tailor-made safaris as a private certified guide.
A life so well organized as a long term contract employee in Paris
Let's go back to the beginning of this story and let me explain you the Why and How of this decision.
2008, I am living in Lyon in France (middle East of France) where I work as a regional sales manager since now 3 years. I am approached by a big international company who offers me a similar position in Paris but including more responsibilities and allowing me to work for some very prestigious and luxury cosmetic brands such as Yves Saint Laurent and Boucheron at that time.
I accept the offer, quit my previous job (my last day there was a Friday..the next Monday I was in Paris for my first day at my new job) and here I am in Paris, summer 2008 to start a new chapter of my life.
Every day I am stimulated by new challenges, I learn a lot, meet quite a lot of people, and work very hard to achieve my objectives.
At that time, my life is a mix of "metro boulot dodo" and travels. I enjoy living in Paris, and because of the good salary I have, I treat myself with good restaurants, nice hotels, start to become a fan of brands like Maje, Sandro and others Bo-Bo brands that are actually quite expensive (if you are french and you read that, you will understand what I mean here by bobo).
In the meantime, 2009, a very special trip
It's been now almost 1 year that I am living in Paris when I got the opportunity to go on holidays in South Africa for a safari for the first time of my life.
My foot just touched the South African ground, and I realize how lucky I was and how stunning this place was. I was totally in love, knowing that since I am a kid, I have been loving all kind of animals and watching wildlife documentaries.
I didn't know it at this particular time, but that day, something just happened in my unconscious…
In the meantime, back at work…
2012 marks a new key step in my life as I got to be offered an international position as a Retail Education Manager including lots of travels as the team I was going to manage and follow was all over the world (Europe, Middle East, Africa, Scandinavia, Russia..). And the sherry on the cake was that I was allowed to use all the miles earned by all my flights for my personal trip! Common on this heaven!!!
As a travel lovers I was in paradise. Using all the opportunities of my business trips to stay more the week-end on my days off to explore new places I have never been before. I was also more and more thinking of my trip done in South Africa a couple of years before..
An uncontrolled desire to experience new adventures
In 2013, I take the decision to go back to South Africa, but this time on my own, to explore an area which I was dreaming about and havent been yet: the Greater Kruger.
The serendipity of life make that in between my safaris there, I met a guy about around 50 or 55 years old, a safari guide. I was staying in a lodge whose guide was missing so he was the one introduced to me to help me and take me on a drive in the bush. That same day, after having met him and spent a whole morning driving around in the reserve with him, I decided to cancel all my bookings and places I was supposed to go after (I am like this, I will always follow my instinct whatever the cost) and ask the guy if I could stay with him. I was listening and absorbing his incredible knowledge like someone who hasn't drunk water since 3 days in the middle of the desert. It was like a rebirth!! His knowledge was so big and on so many topics such as
The bush

Geology

Astronomy

Animal behavior

Trees and plants properties

Birds calls

medicinal use of some trees

Tracks …
What I felt at this moment is simply impossible to describe with words, but I am gonna try: a very unique and strange feeling that I was exactly where I had to be and more important that I find my real me, my soul, my breath. My passion for nature and wildlife has always been there but that day it's like it was for the first time blowing up like a blossom flower during springtime, we were in May 2013. And with that, a strong relationship and lots of admiration for this man that I consider today as my South African oncle!
From there, I had only one obsession: going back to South Africa as soon as possible and learn more about the bush and the wildlife. And this is exactly what I did, 4 times a year (thanks to my miles), every time exploring a new private reserve and meeting new passionate people.
I also used my days off there to work as a volunteer in some reserves or lodges, learning from their guides, their vets, and sometimes from very iconic and inspiring people. That was the case for instance when I took the opportunity to meet and work with Kevin Richardson, the lion whisperer.
HOW I MET THE LION WHISPERER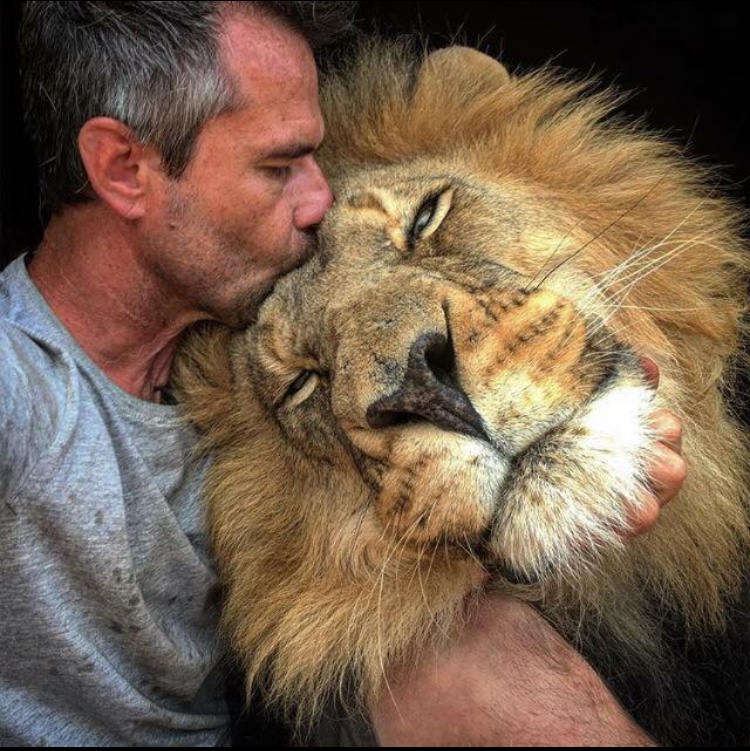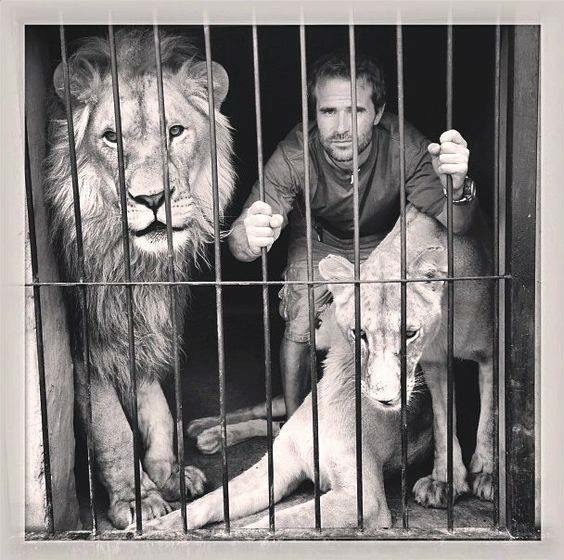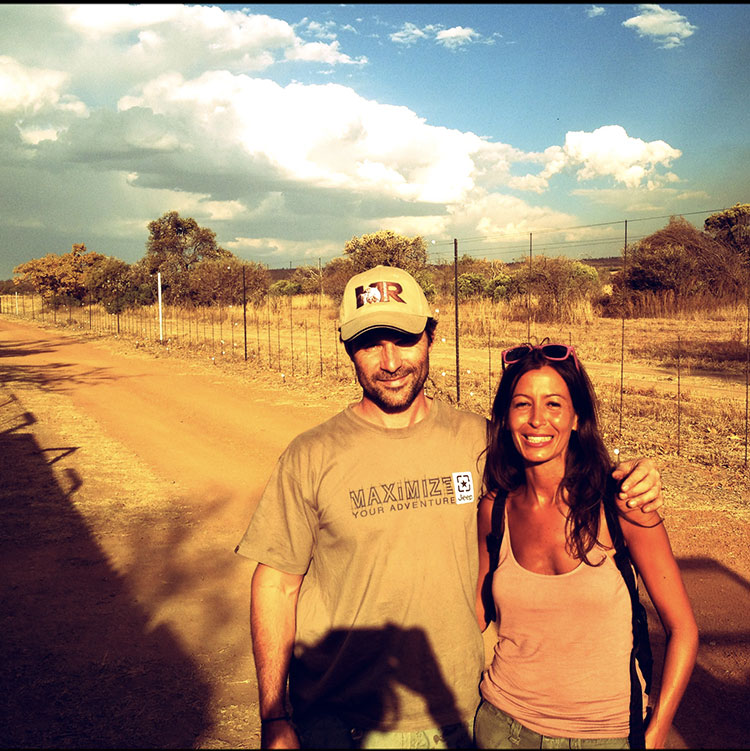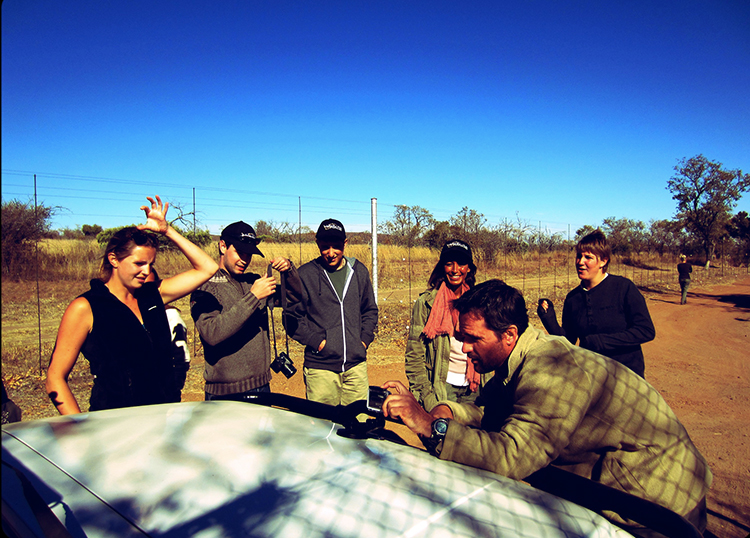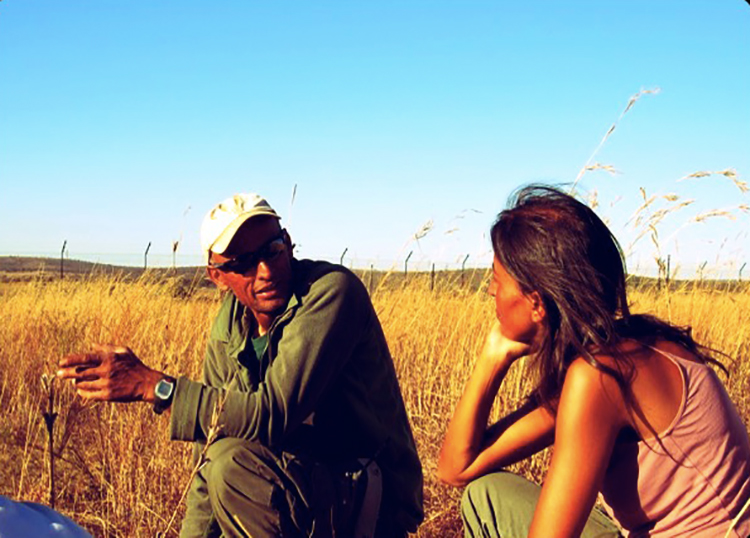 This is what we can call a totally unexpected encounter which I made a reality right after having seen a documentary on TV on National Geographic Wild in France.
Who is Kevin Richardson? He is a world-renowned wildlife conservationist and self-taught animal behaviourist based in South Africa. He is the owner of a private wildlife sanctuary where he build some very close relationship with lions, hyenas, and leopards and which was not open to the public at that time.  Because of this relationship he managed to create, he has been asked to work and help on the producing of movies like « The White Lion » or more recently, « Mia and the white lion » from Gilles de Maistre, laughed in 2019. Lots of those scenes have been actually done in the sanctuary where I used to work as a volunteer years ago.
So when I saw this documentary about this man I havent heard about before, I had one objective: to meet him and if possible to work and learn from him. We were end of July 2013, I was at home and I had 1 month of holidays to spent. I contacted him by internet and asked if I could come for a couple of weeks to help. 3 days after, my flight ticket was booked and I was in the plane!.
Some amazing adventures will happens from that initiative. Some amazing people too will cross my path (some of them are part of my family friends here in South Africa still). Now that I think about it, in a way, I was slowly building the base of my new life but I didn't knew it yet.
At that period, Kevin was not as famous as today and he was much more accessible and present. So the timing was perfect, and I got to spend some very quality time there.
What if happiness was as simple as that?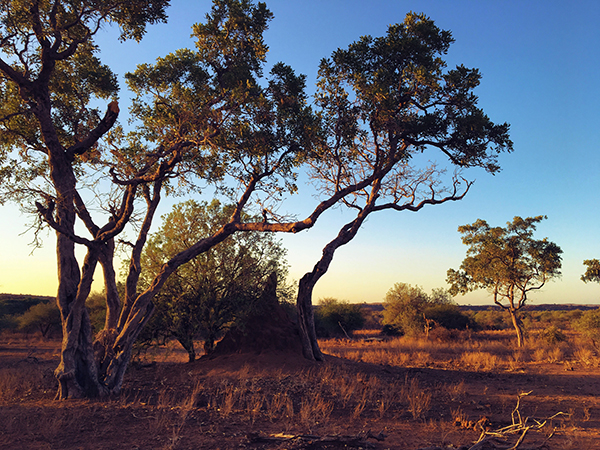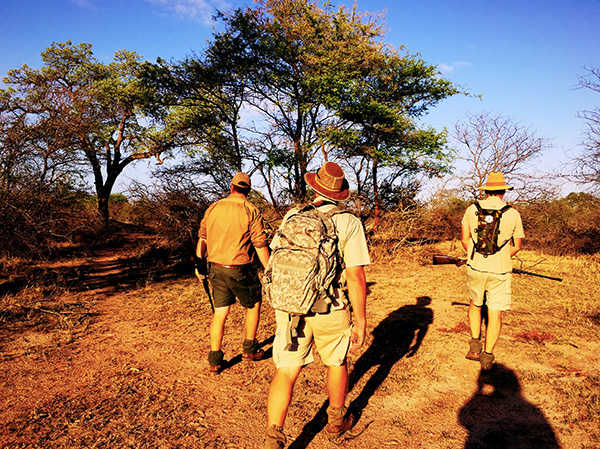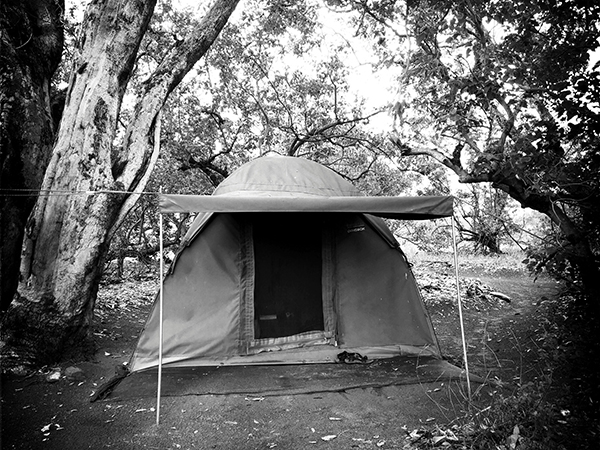 Months after months, years after years, I dedicated all my days off to develop my passion about the African bush and the wildlife. I did more and more bush walks, I learned to identify trees and plants, those you can eat those you can use as a natural medicinal treatment, I learned and observed how the trackers read the bush like a book, every single tracks, sound, color, smell give you an indication about an animal who was around here, maybe lying down or running, or puling a prey. It was just fascinating to learn all of that.
It was getting at a point that this moments were becoming now a vital necessity.
Take the time to appreciate life without feeling guilty about it
2014 arrives and this vital necessity of being in the bush was taking more and more space in my mind. I could feel I was not satisfied anymore just to be able to spend a few weeks there and have to go back to work in Paris.
This is the year I decided to take a sabbatical year from my job so I asked for it in order to take it in 2015.
A sabbatical year allows you (if you have enough seniority in your job and good relationship with your company) to take a year off without any salary, the only condition is that after that year you have to go back to your job.
I have to say that till today, 2015 was the best year of my life.
An amazing sabbatical year in the middle of the bush
I managed, thanks to my network and friends, to find a stunning place in one of the most prestigious private reserves of the Greater Kruger, a lodge where I was able to go out on safari every single day, morning and afternoon, doing bush walks too.
So many opportunities were open:
Follow the guests out on game drives and bush walks

Organize special events and set up for guests in honey moon for instance

Take care of some VIP guests such as the national cricket team who did their team building meetings there, or journalists and agents

Produce videos for guests

Learn yummy recipes from the chef in the kitchen (Damn she was so good!)

Get to be involved in the decoration of the lodge (interior design being another passion of mine)

Assit  a rhino capture with vet and helicopter for conservation purpose

Learn and improve my wildlife photography skills
This sabbatical year was also a way for me to get the time to train myself properly and officially as a certified guide. I chose the best training school, the one who takes you in the middle of the bush without any wifi or electricity and give you a tent as your room for the next couple of months. The best way, according to me, to learn and to really disconnect from social media and everything else. It's just you and the nature, no fences, no distraction. The best!!!
 So I submitted my application and here I am, ready to join, Eco Training,  (the guiding school based in South Africa) to learn as much as I can from experts and spend my whole time in the bush without fences around in direct contact with the wildlife.
I passed all my exams, theoretical and practical and got my certificate of Field Guide of the Association of South Africa. I completed this certificate by another one later called Tracks and Signs, about the ability of identifying animal tracks on the ground.
I learnt so much during that training, not only about animal behavior, tracks, but actually also a lot about myself, about what I really needed, what makes me very happy.. I have never been so fulfilled and happy than during that time. We didn't have a lot, life was very simple, we were sharing everything ans despite that it was so rich!
Of course I also used part of my sabbatical year to explore and visit some part of South Africa I have never been yet, like the coast in Cape Town. I was very lucky to discover the city with locals who were living there. I do think that it makes a huge difference.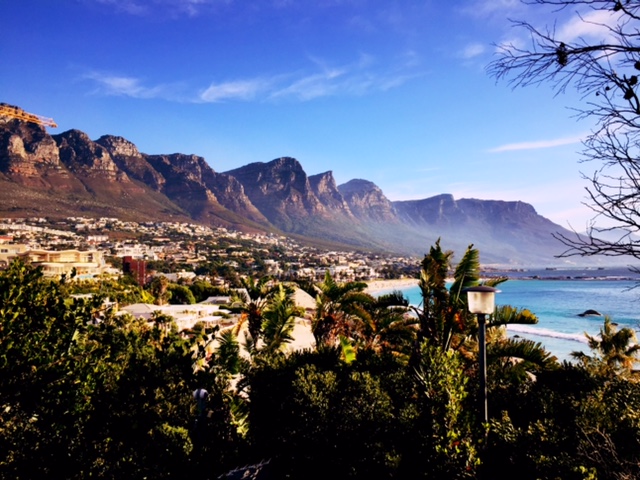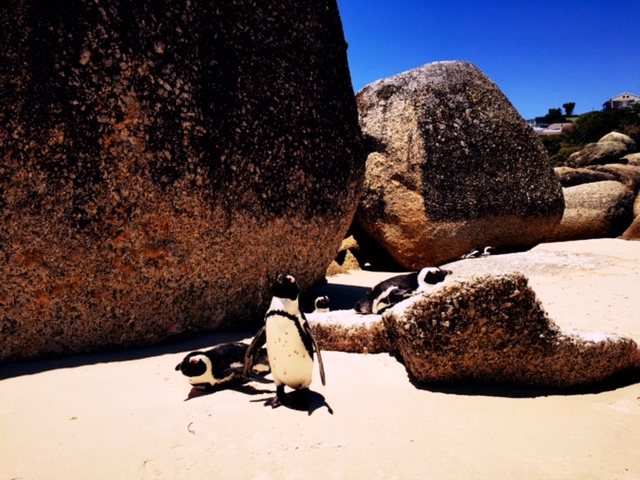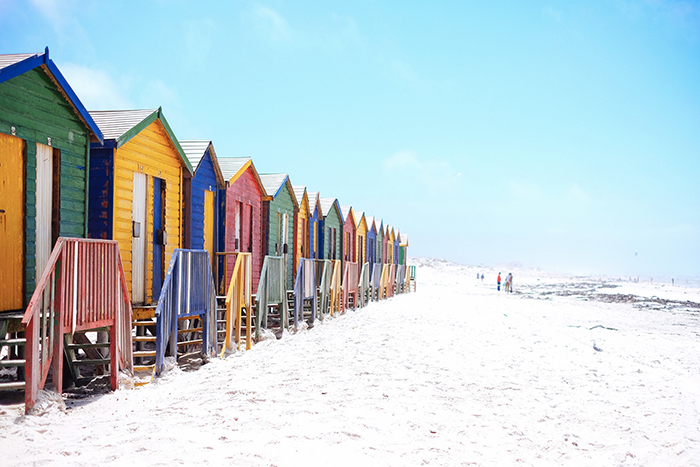 I also treated myself with a last minute trip to Zanzibar (booked 3 days before the departure) to relax and enjoy the warm clear and transparent water there.
The year went so fast. It was almost the end of my sabbatical year.
As I knew I was going to spend much of my time in the bush, I invested just before starting my sabbatical year, in a good camera to capture all those unique moments.
Slowly slowly, I managed to understand the light mechanism, the settings of my camera I had to chose depending of what I was looking for. I was so excited every night when it was the time to discover my shots and select the best of them for my galerie. 
Its not a secret, the best way to improve your photography skills is to shoot more and more and to learn from your mistakes. Another thing I learnt was that you need to go out with a specific objectif in mind in order to focus on that and to be ready for it.
Back to work and time for deeper reflexion…
As promised I went back in France without any idea of which job I will do.
Yes I forgot to say that when I took my sabbatical year, I also asked my company not to keep my job for when I will be back a year after, and that I would prefer to see when back which job I could get. I hate routine, and even though I was enjoying my job before living, it was a position I was occupying since 3 years so I wanted to change as well when back. I am also a very optimistic person so I intend to be attracted by the unknown.
At the end, when I came back, I was offered a position still in the same company but this time as an expat based in Dubai to deal with part of the middle east area. So here I am now, in Dubai, huge city, where everything is possible but where nature and authenticity have just disappear!
9 months spent there, far away from my ideal way of life. On the other side, on the professional perspective, I can't complain, I was very stimulated and challenged which I loved. I also get to discover a whole area I didn't knew (as I was also traveling but focusing on middle east). Oman and Beyrouth were for instance 2 beautiful highlights during my stay. But on a personal side, nothing there was in line with my values and way of life.
I was dreaming about nature, authenticity, simplicity and I was living in complete contrast where consumption never end, huge buildings everywhere, so many malls and activities that were far away from my kind of interests. Fortunately, I was surrounded by amazing people and I also had some great memories of some nice discoveries such as the desert, the old Dubai,, the long walks and swim in the wadis of Oman, a real jewel of nature.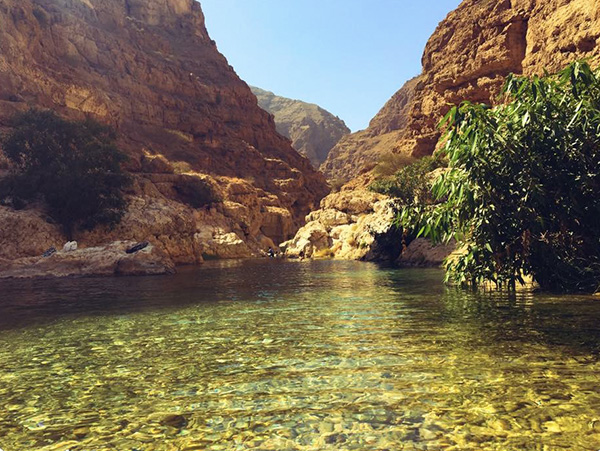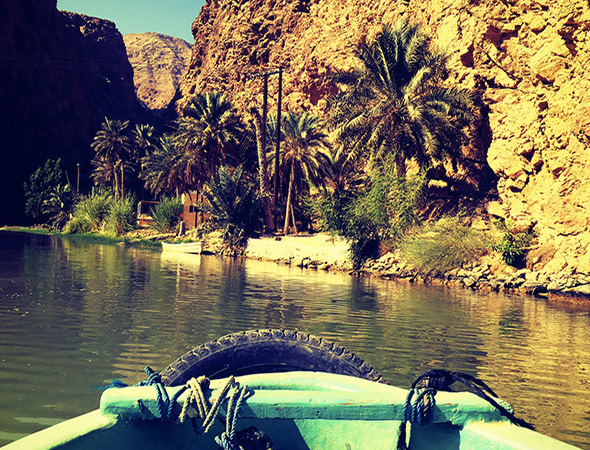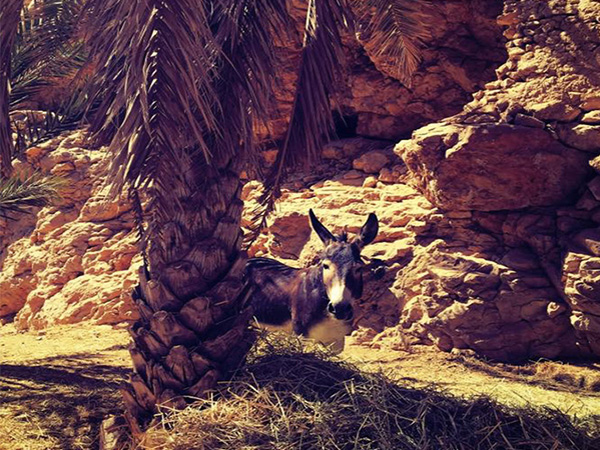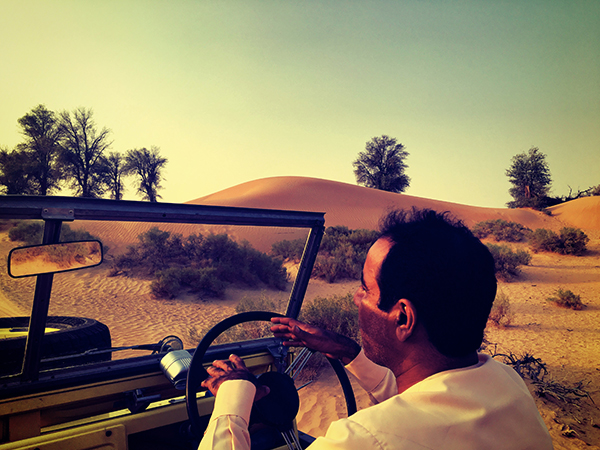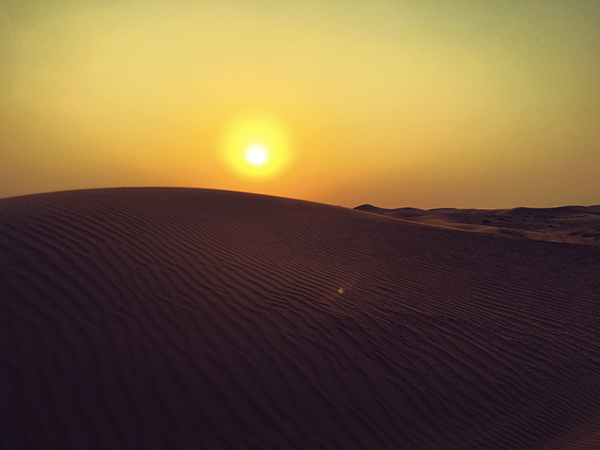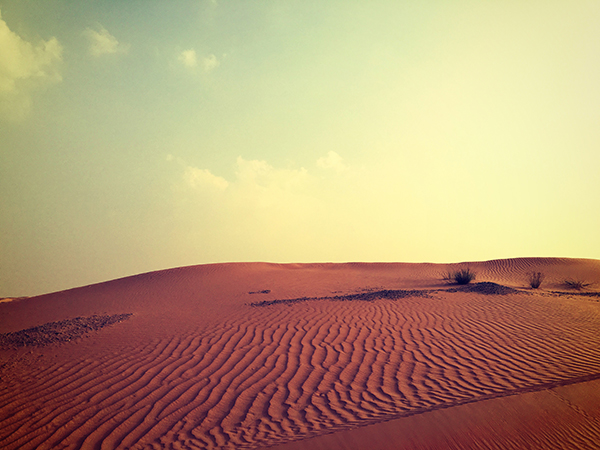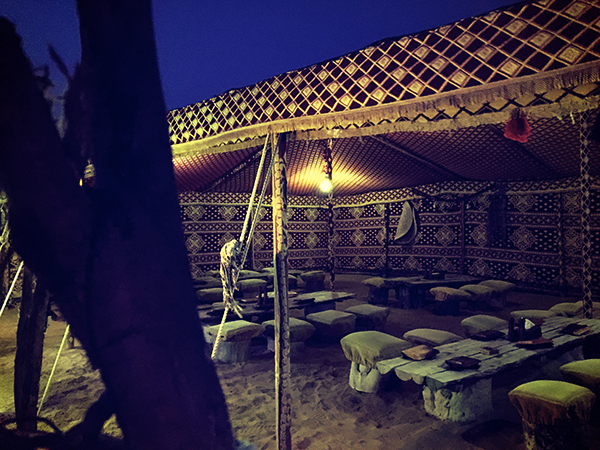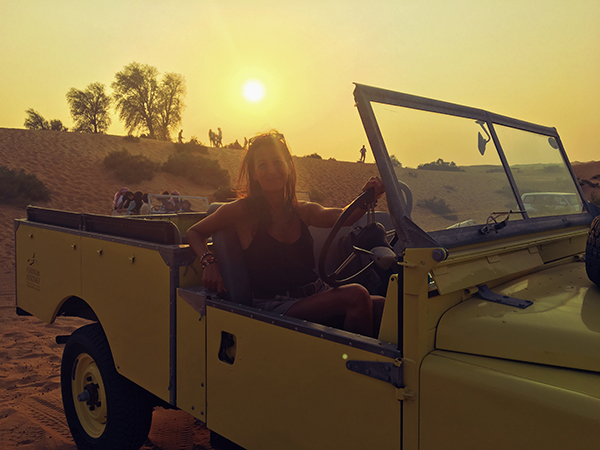 At this time, I realize that having a good salary and living in a very comfortable environment doesn't offer me the happiness and the fulfillment I though.
On the other side, I don't miss anything linked with big cities when I am in the African bush living a simple life close to nature.
So when I went back to South Africa for holidays this year, I took an important decision.
Living my dream instead of dreaming my life
I am convinced and sure about myself, I don't need that much materials things to be happy and enjoy life. When I was in the bush, my happy moments were to share some good moments around a fire with people I care, spend some times in the bush and meet inspiring people.
My experience in Dubai was such a contrast with what I have experienced during my sabbatical year, that I think, it helps me to take this decision very easily. It was actually obvious for me that my life was a-waiting for me there.
My new life as a private guide on safaris
Today, I have quit my job after 10 beautiful years, to focus on what excite me the most: create and organize private tailor-made safaris in South Africa where I follow my guests as their private guide, to offer them the best experience ever, maybe their once of a lifetime experience.
I do my best to show them all the beauties that South Africa has to offer, including some hidden jewels that I managed to find. A journey where for perhaps the first time in their life, they will really feel all their 5 senses awake. Magical moments that enhance the bond between people and that bring a feeling of satisfaction you don't often find.
Why I created INTO MY WILD AFRICA?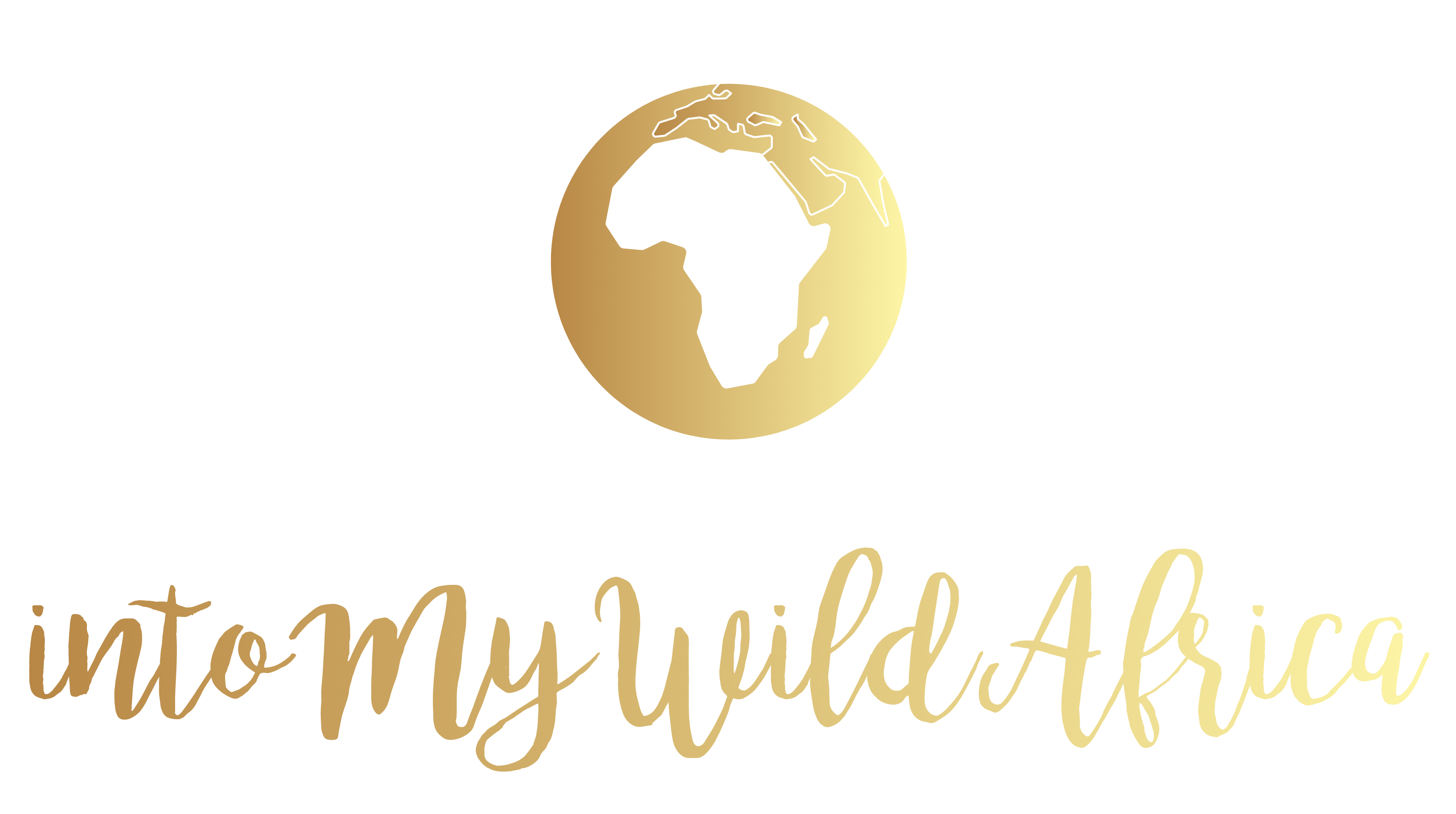 I created INTO MY WILD AFRICA to share that experience with you, to tell you about those inspiring persons I met on my path. INTO MY WILD AFRICA  is Africa through my eyes, through my heart but also a way to show you that going out of your comfort zone towards the unknown, to get lost sometimes, can bring you far much more than whatever a job can do.
The fear of the unknown is actually the only thing that stop you. So if rather you see that as a chance or an opportunity, I promis you, your life will have another dimension. You will be surprised to see how much serendipity can take you in some places you don't even expect.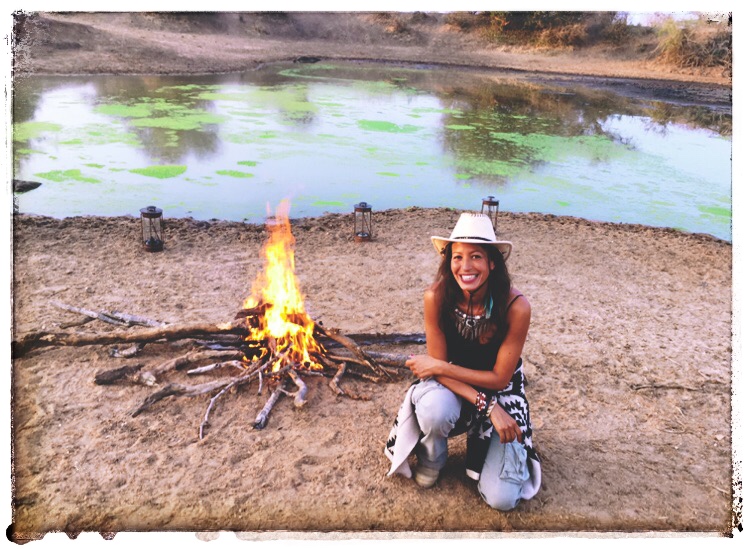 Imagine a life spending at exploring the African bush, being surrounded by wildlife using all your senses to understand and appreciate what is happening around you in a complete wild nature, it gives me goosebumps just by talking about it.
All the time spent with experts on the field, on top of my training, allows me today to read the bush and the wildlife in a different angle. It's like if you were out on safari and you could see under each animal, tree, plant, or stars a caption of what you are currently looking at and why it is there. Its magic!
I have never felt myself more than there. What I offer you, is not just a holiday trip, its a whole experience which make you feel alive like nowhere else.
To all of you, who are reading me now, have you ever felt that kind of vital necessity to do a choice in your life and to completely change the direction of it in order to accomplish one your dream?
For me it was more a fact than a choice to do, what about you?
Can't wait to read your comments
See you soon
Aïda